APPLICATIONS

TGE's technology applications are extensive.
In France and abroad, TGE takes part in new facility projects or in modifications of existing facilities for the production of concentrated products and various powders.
We take advantage of our knowledge and expertise in the processes of evaporation, crystallization and drying to offer you complete equipment designed to be consistent with the specifics of your products: thermal sensitivity, bacteriology, crystallization…
Our goal: to offer you equipment producing high quality levels combined with optimized operating costs.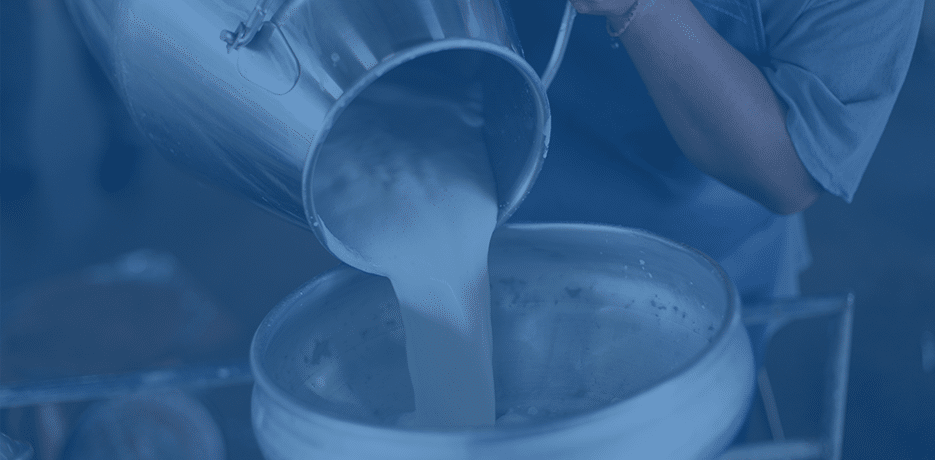 Milk and derivatives

Dairy products are the cornerstone of TGE product knowledge. Whole or skim milk, standardized or not, demineralized whey or not, permeates and retentates, infant formulas no longer have any secrets for TGE. TGE's experience in this area of activity has been being developed for more than 20 years now.
Plants and derivatives

Plant extracts, plant proteins, fruit juices, sweeteners… TGE has many products for the treatment of plant products. Amongst these many applications, mushroom or beet concentrates or even plant protein powders are included.
  Blood and derivatives
TGE has a strong experience in concentration and drying applications of products from blood collected in slaughterhouses: hemoglobin, plasma, etc. The characteristics of blood products require the use of specific concentration equipment.
  Marine products and compounds

Your concentration and drying applications of products of marine origin can be entrusted to TGE, which has already acquired significant experience in this field: the concentration and drying of seaweed, microalgae, proteins or molecules of interest that come from fish, etc…
  Pharmacy, chemistry

TGE is involved regularly with manufacturers specializing in the trades of pharmacy and chemistry, in the concentration and drying of molecules of interest.
Others
For any other product application, the TGE teams are at your service to provide specific responses tailored to your needs.